Who is Objective Measure?
Objective Measure is a nonprofit dedicated to empowering and inspiring people so that they have the confidence to make good choices about their investments. We provide practical investment tools to help you evaluate your current investments or start investing. Therefore, we DO NOT sell financial products, endorse advisors, or recommend investments. We are never here to make a profit, we're here to help you make better investment decisions and live a fuller financial life.
Objective Measure helps prepare real people like you and others to make informed decisions about their money.
Why do we want you to learn how to invest? It's simple. We want your life to become more full and enriched. We're a non-profit who aims to teach basic investment literacy to empower YOU to engage in investing. At Objective Measure, we know that what we're doing is only possible if it's done without any strings attached. After using our simple tools and processes, attendees have the knowledge and confidence to become active participants in their investments.


Is ObjectiveMeasure.org right for me?
If you are earning an income, participating in a company sponsored 401k, or struggling to understand your investment statements or investment jargon, this is right for you. Wherever you are on your investment journey, we can help you. The best time to start is now.
When it comes to investing, most of us tend to fall into one of two categories: needing to act or needing to evaluate. Many of us want to take action and invest but simply don't know how. If we are invested, we have no idea how to truly evaluate whether we are on the right track or not. Whichever category you fall into, Objective Measure can help you to make informed decisions about your money to become a confident and active participant in your investments.


How do I start with ObjectiveMeasure.org?
Join us in person or online in the setting that you prefer. Both of the ObjectiveMeasure.org classroom options provide confidential support so that you can educate yourself and confidently move forward as an active participant in your investments.
The Objective Measure Investment Essentials Course is an online class that can be taken at your own pace. Once you sign up, you have lifetime access to the course, concepts, and resources provided. Our digital classrooms and online community groups are designed to help support you in your investing journey. Want to know what to expect? Visit our Classroom page to learn more.
ObjectiveMeasure.org aims to teach basic investment literacy
to empower individuals to engage in investing.


Action
We want to see people move.
To see them start and then
grow and become empowered
through knowledge.


Simplicity
Investing should not be as
complicated as it has become. We
enjoy teaching how to simplify
investing to help build confidence.


Purpose
Everyone has a reason why
they should invest.
Identifying it can help you to
begin and motivate you to take control of your investments.

August 2016

October 2017

October 2018

October 2019-April 2020

Today
Inspired Investment Leadership (IIL) is a nonprofit with a goal to help people develop a purposeful, productive, and peaceful relationship with their money. IIL works to provide people with education that empowers them to take financial leadership with their investments. They established the program Objective Measure and their work can be seen through classrooms, conference halls, and on the faces of attendees who have become confident and active participants in their investments.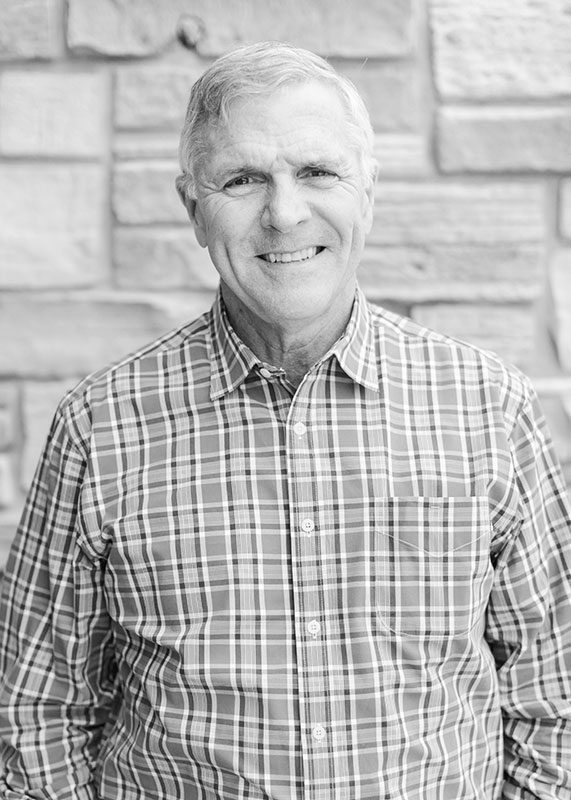 When Fred Martin started the nonprofit, Inspired Investment Leadership, it was out of the realization that the financial services industry was in crisis. With nearly 45 years as a portfolio manager and as the head of a major investment management firm in the Twin Cities, Fred has demonstrated both the wit and the fortitude to navigate a difficult industry. And with a lifetime of experience in victory and defeat, both personally and professionally, Fred knew that his industry needed something drastic.
Fred founded Inspired Investment Leadership as a nonprofit to help everyday people develop a purposeful, productive, and peaceful relationship with their money. He decided it was time to give people key knowledge about investing so that they could see how accessible and possible it could be in their lives. He knew from experience that if they would learn the basics of investing, they could create more opportunities for themselves.
Fred's passion for his work is eclipsed by only a few things: his faith, his love for his wife, his three sons, three grandchildren, and his little dog Bailey.
We are finalizing our next Objective Measure classroom and are excited for you to join us. Keep up to date on the latest: